About SERVPRO of Northern Staten Island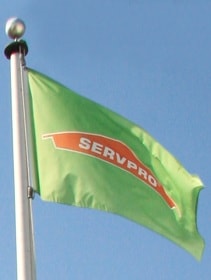 Robert Allen
Owners of SERVPRO of Northern Staten Island
SERVPRO of Northern Staten Island is led by Robert Allen, whose customer-driven practices have rapidly made all of our connected franchises successful throughout New York. With the size and dense population of Staten Island, we must always keep professionals available to mobilize to rapidly changing conditions and potentially extreme circumstances.
A Quick Response to Severe Emergencies
In the restoration and recovery business, time is everything. We do not want to waste your time by having you jump through hoops to get capable and talented professionals at your doorstep. Disasters are traumatic enough without the headache of securing experienced restoration teams. Our centrally located facility can quickly service all of northern Staten Island when disasters strike, often reaching homes and businesses within hours of the first notice of loss.
Professionals Trained to Help
It does not take long for emergencies to get out of control. Water continually spreads from room to room, devastating post-fire effects can overwhelm several areas of a house, and other conditions pose health and safety risks. We put the well-being of your home and family above all, sending experienced and IICRC-certified technicians and professionals to handle everything from the initial mitigation to full repairs and build-back services.
Some of our accreditations include:
Water Restoration – WRT
Applied Structural Drying – ASD
Commercial Drying - CDS
Mold Remediation - AMRT
Fire & Smoke Restoration - FSRT
Content Cleanup and Recovery
The handling and care of contents from your home is a sensitive subject for many property owners, and this can be even more crucial for the many small businesses across the island. We carefully evaluate the salvageability of personal belongings and wares, offering on-site cleaning and drying where possible to help. We also have more focused and direct restoration possible off-site at our SERVPRO warehouse.
A Helpful Hand of the Community
We are available to help in more ways than post-disaster cleanup. We are active participants in community events. We are always willing to help raise money and awareness for local charities and causes through events held annually.
Insurance and Payment Information
For a stress free claims process, SERVPRO works with your insurance to help manage the insurance process and paperwork.
Certifications
AMRT - Applied Microbial Remediation Technician
ASD - Applied Structural Drying Technician
ECTP - Employee Certification Training Program
FSRT - Fire & Smoke Damage Restoration Technician
HST - Health and safety Technician
IICRC Certified Firm
OCT - Odor Control Technician
OSHA - 10-hour General and/or Construction Industry Training Program
OSHA - 30-hour General and/or Construction Industry Training Program
OSHA - Other Training
RRRP - Lead-Based Paint Activities and Renovation
WRT - Water Damage Restoration Technician