Cleaning and Restoring Fire Damage in Staten Island Homes
4/7/2023 (Permalink)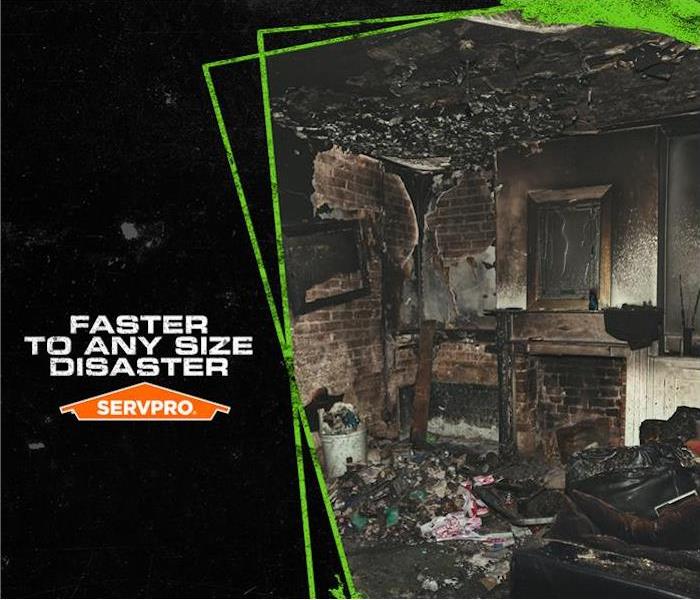 We're Faster To Any Size Disaster so that we can limit the fire damage to our Staten Island neighbors' homes.
The Full Spectrum of Fire Damage Recovery
After a fire damages your home, there is more to recovering this impact on your property than removing the surface damage you can see. It is essential to begin emergency services as soon as possible, which makes our 24/7 availability critical in fire recovery efforts. Once extinguishment completes, we can work directly with you to prioritize specific services that protect your home and what you value most. Some of these early services will include:
Debris cleanup
Water removal
Air filtration
Emergency repairs
Content cleaning and relocation
Because there are many levels of cleaning fire damage in Staten Island homes, you may believe that multiple contractors or experienced professionals are necessary. The knowledge and expertise of the certified technicians on our roster help with each aspect of this complicated and intricate recovery.
The Mitigation Your Home Needs
The most critical element of the restoration service we provide for homes after fires are meant to mitigate loss. Fires rapidly spread through a structure, impacting hundreds of surfaces and contents. Mitigation is intended to keep this situation from worsening while restoration begins. Two key elements of this phase of restoration are debris removal, which can help to lessen soot concentrations and offensive malodors, and removing water used in the extinguishment process that might cause greater harm.
Trusted for Insurance Recovery Work
You are unlikely to face fire damage in your home without involving your insurance provider. This adjuster will need to work with our restoration team to set their expectations and approve a damage claim based on our estimations and recovery plan. Our professionals provide key services to help:
Claims Inventory – This service is meant to catalog the condition of contents in harm's way. We determine the salvageability of personal belongings and document when materials and items cannot be restored.
Estimation – Our professionals create a detailed plan noting the hours involved, equipment necessary, and expected completion. This documentation expedites the damage claim approval process.
Restoration Plan – We create a custom restoration plan based on your property and its needs. We continually communicate with the insurance adjuster and the customer to keep everyone informed about progress and changing conditions.
The Truth About Soot
One of the first recognizable signs of damage after a fire will be several surfaces and contents coated with a black residue. Partial combustion creates soot, a carcinogenic product that becomes a formidable obstacle in fire restoration. We have multiple solutions for removing surface deposits, ranging from solvents and detergents to more complex abrasive cleaning. Our decision in these tactics varies based on the type of smoke damage present, such as:
Wet Smoke
Dry Smoke
Grease Residues
Deodorizing Products That Can Help
The burning of materials also creates another challenging hurdle for post fire cleanup. Offensive smells impact more than the open air in the spaces most heavily damaged by burning. The gaseous form of smoke during the spread of the fire allows these odors to penetrate porous materials, requiring similar deodorization practices to neutralize and address. We have multiple odor removal approaches ranging from fogging to oxidation.
The Repairs a Home Might Need
Your home may face few fire damage incidents that do not require repairs or reconstruction. With a general contractor license, our professionals can manage these needs as they arise. From early controlled demolition to reach damaged areas or prevent structure collapse to replacing removed materials at the end of the restoration period, we have a team of contracting specialists ready to help.
Experience fire damage restoration is only a phone call away. Reach out to our trusted SERVPRO of Northern Staten Island team today at (718) 750-9455.