Staten Island Basement Flood Damage Cleanup and Recovery
11/29/2023 (Permalink)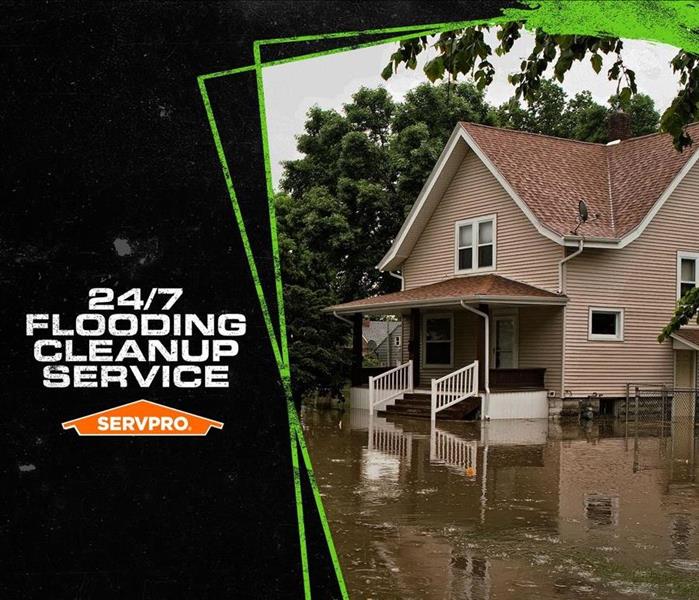 If your Staten Island home suffers from flood damage, call SERVPRO. We're Faster to any size disaster™.
The Focus of Early Flood Cleanup in Your Basement
Flooded basements are no joke. The last thing you want is to see all your precious belongings or finished living space ruined by the intruding water. Our skilled SERVPRO® restorers understand this well, and they will work tirelessly to find solutions for:
Pooling water
Bacteria and contaminants
Destroyed building materials
Wet personal belongings
Addressing the Standing Water
When tackling flood damage in Staten Island basements, finding a suitable extractor is crucial. The key is to consider the depth of the damage - if the water is too shallow, some extractors might not do the job correctly. That's where our range of submersible pumps and wet vacuums come in.
Overcoming Debris in the Water
It is crucial to choose an extractor that can handle debris without causing any damage to the pumps. Luckily, our truck-mount extractors and submersible trash pumps are up to the task and are perfect for removing any standing floodwater.
When Contaminants Are Suspected
Floodwater is considered a blackwater loss event, which is as severe as it sounds. It is basically like dealing with hazardous sewer backup. Our inventory includes powerful disinfection products that work wonders on non-porous building materials like concrete floors.
Drying the Basement Fully
Our experienced professionals can access various drying tools to complete the job. The placement and frequencies of devices like air movers and dehumidifiers play a crucial role in the drying process. To speed things up even more, we use portable heaters to increase the temperature of drying surface materials, promoting faster evaporation.
It is crucial to start removing the water and cleaning up this lower level of the house as soon as possible after flooding. Our team at SERVPRO of Northern Staten Island is prepared to assist you whenever needed. Please call us today at (718) 750-9455.