SERVPRO Approaches to Water Damage in Staten Island Homes
4/7/2023 (Permalink)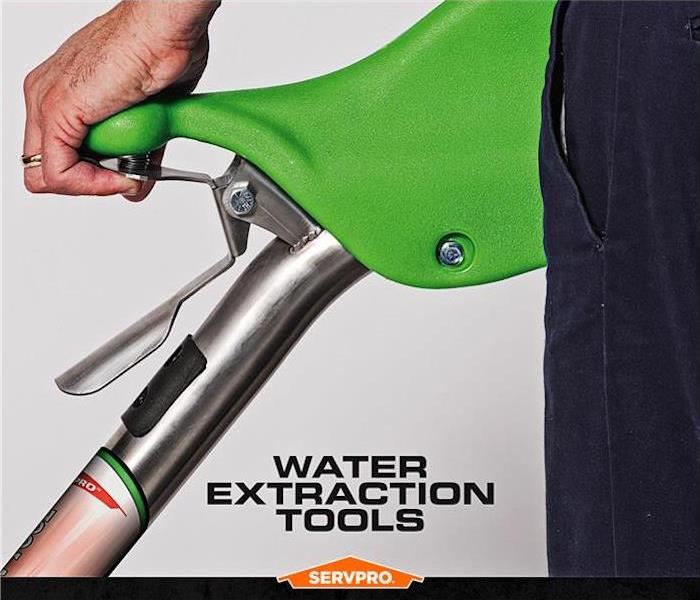 Rapid water extraction can mitigate the damage to Staten Island homes. SERVPRO says We're Faster To Any Size Disaster.
Our Quick Response to Water Damage
Water damage incidents can occur without warning, from a burst pipe to a broken hose from a water-fed appliance in your kitchen or laundry room. These disasters rapidly spread through a structure, impacting multiple rooms of your home and creating a threatening situation opposing threats of structural deterioration, mold development, and other concerns.
Drying
Extraction
Content cleanup
Repairs and rebuilding
Removing odors
The Phases and Focuses of Water Damage Recovery
Professional cleanup of water damage in Staten Island homes and businesses involves several phases and stages. Our prompt response to emergencies allows us to begin needed emergency services as soon as we arrive. Some of our professionals' first actions include managing damaged contents and personal belongings, relocating them to a safe space, or providing a staging area for cleaning these items on-site. We can thoroughly inspect your household to determine the most efficient restoration and recovery solutions to get life back to normal.
When our technicians arrive at a home with standing water, the most urgent priority is removing this pooling water and assessing the damage to the materials impacted. Our inventory has multiple extraction tools and equipment, ranging from powerful truck-mounted extractors to smaller, more manageable submersible pumps and wet vacuums.
Thorough and Quick Drying
Drying is a universal need for damaged homes. Water can quickly migrate into building materials and structural cavities, making efficient drying practices critical in the recovery of your home. Certain tools are vital in this effort:
Airflow is necessary to ventilate a moist area of the house and allow for surface evaporation of wet materials. Centrifugal air movers are among the most commonly used tools for this purpose.
One of the drying principles is managing and adjusting the temperature of the affected space. Portable heaters can introduce warmer temperatures that promote more efficient evaporation.
Another vital element of effective drying is our use of dehumidifiers and other moisture management tools. Humidity is a significant concern when regulating water damage; these tools collect moisture from the environment for removal.
Special drying equipment like mats is needed to manage moisture and water trapped in surfaces like wood plank flooring. We set these units up to pull water up from the subflooring before molecules bond with the cellulose of the wood and distort the installed planks permanently.
Preventing the Threat of Mold
Water damage often leads to other threats and risks to your structure and well-being, such as mold growth. We have effective means of cleaning up these colonies and protecting the hosting material from permanent ruin when possible. Our remediation is a multi-faceted approach at the tail of our water restoration efforts:
Sporicidal Agents – Our team uses proprietary products to eliminate mold spores on surfaces and provide a protective coating against future colonization.
Managing Moisture – Depending on the materials affected, we might recommend more permanent moisture management in the form of sump pumps, dehumidifiers, or other solutions.
Inhibiting Long-Term Growth – Stopping recurring mold is another key to effectively managing this post-water damage threat. Through repairs and inhibiting products, we can stall new growth.
There is little time to waste when contending with water damage threats to your home or business. Thousands of water damage claims occur every year, making the prompt response of SERVPRO of Northern Staten Island critical to protect what matters most to homeowners. We are ready 24/7 with experienced technicians and state-of-the-art equipment and products. Call us at (718) 750-9455.