We're Here When Staten Island Homes Need Fire Damage Restoration
11/29/2023 (Permalink)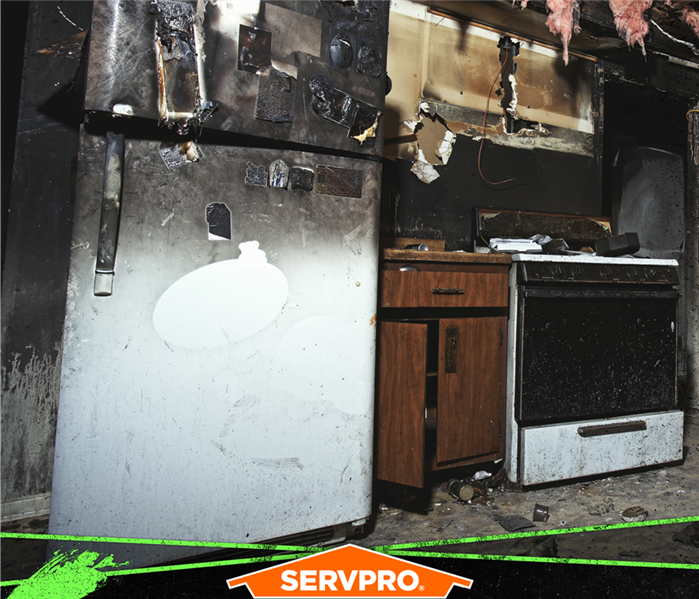 If your Staten Island home experiences fire damage, call SERVPRO. We'll make it "Like it never even happened."
Our Skilled Fire Damage Restoration Team Is Ready
The constant reminders that a fire happened inside your Staten Island home can come from the visual impact that smoke and ash leave behind or the intense odors that never seem to disappear. Fire damage is more than ugly and re-traumatizing – it's also capable of causing unwanted health effects.
SERVPRO's highly trained and qualified technicians perform the complicated work of making homes with fire damage in Staten Island "Like it never even happened." We want to erase those reminders and re-create a safe, healthy interior environment for you and your loved ones.
House fires change a residence in different ways. Here are a few of those and what SERVPRO® does to remedy the situation for our customers:
Physical left-overs,
Structural changes and
Alterations to the interior atmosphere.
Smoke contains solid particles (ash, soot, and liquid chemical compounds). Harsh and abrasive, the silkiness of ash is deceiving. We use specialized tools to remove ash from surfaces and the air. Cleaning up deposits caused by once-suspended smoke takes time. To counter this, we use custom-built chambers with negative air pressure systems to eliminate additional deposits from happening.
Walls and ceilings can burn when exposed to flame. High heat alone can cause some paints to blister and change colors. We remove these portions and replace the materials with newly cut pieces. Then, we repaint the entire area. Some homeowners prefer wallpaper or paneling, and we are happy to install either.
After our restoration work, your home's ambiance is crucial. Please feel at home because we know this isn't possible in an environment that smells offensive. More humid conditions can also develop, and SERVPRO's experts know how to alleviate the cause of both unwanted situations.
There's no reason to tolerate the post-fire conditions of your home. Families know they can rely on SERVPRO of Northern Staten Island to be nearby and always fast to arrive when called at (718) 750-9455.