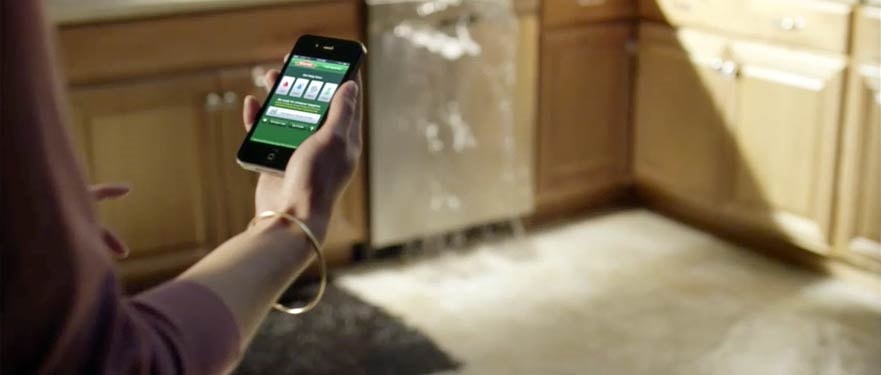 Water Damage Emergency Tips
What you can do until help arrives
Water Tips  |  Fire Tips   |  Biohazard Tips   |  Mold Tips
Understanding How to Best Manage Water Damage
Most homeowners do not know that water damage has roughly a 48-hour window before irreparable harm results. During this time, properties experience structural deterioration, developing mold, and standing water concerns. We understand the needed action and prioritize your household, but there are ways you can help.
How Concerned Should You Be?
Water damage can often be more threatening than it appears. It is easy for moisture to penetrate porous materials and spread throughout a structure, especially in areas you cannot see. Thorough inspections like SERVPRO provide we can track moisture damage beyond the surface.
We reach your home fast with 24/7 availability. Our quick arrival window means that we can be at your place and limit the damage to the structure. When you see one of the following signs, it is time to reach out to our experienced roster:
Destroyed building materials
Active leaks or drainage issues
Damage to the plumbing
Visible mold growth
Steps You Can Take to Help Your Home
It can often be beneficial to limit your involvement in the cleanup and restoration of your home after water damage. Some steps that you can take, when conditions are safe enough for you to act. To increase the efficiency of the restoration process, homeowners can:
Remove valuables and belongings from the house when safe
Turn off the main water line entering the house
Maintain a safe distance from the work being done
Have A  Water Damage Emergency? Call (718) 750-9455
What To Do After Flooding
Remove excess water by mopping and blotting.
Wipe excess water from wood furniture after removal of lamps and tabletop items.
Remove and prop wet upholstery and cushions.
Place aluminum foil or wood blocks between furniture legs and wet carpeting.
Turn air conditioning on for maximum drying in summer.
Remove colored rugs from wet carpeting.
Remove art objects to a safe, dry place.
Gather loose items from floors.
What NOT To Do After Flooding
Don't leave wet fabrics in place. Hang furs and leather goods.
Don't leave books, magazines or other colored items on wet carpet or floors.
Don't use your household vacuum to remove water.
Don't use television or other household appliances.
Don't turn on ceiling fixtures if ceiling is wet, and keep out of rooms where ceilings are sagging.